You're going to want to check out the February 2012 issue of BRIDES.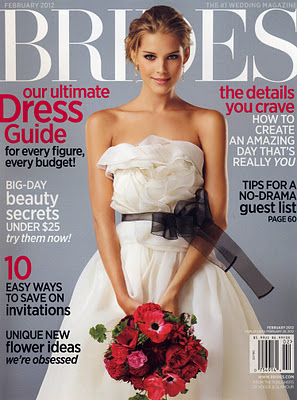 One of our sweet couples, Minnie and Brian, are featured this month on pages 336-341. Lots of Lucky Luxe stationery is shown including their lace handkerchief ceremony programs, guest book cards and chair signs. They originally commissioned the much-loved Chinoiserie design from the Lucky Luxe Collection.
I swear Minnie looked like a 1950s movie star on her wedding day. There was so much opulent beauty all around in their decor and venue, too. Go pick up a copy and see for yourself. Congratulations Mr. and Mrs. Huang!