We're excited to introduce The Marrying Type, a letterpress marriage certificate that's also the first marriage of work between Old Try and Lucky Luxe: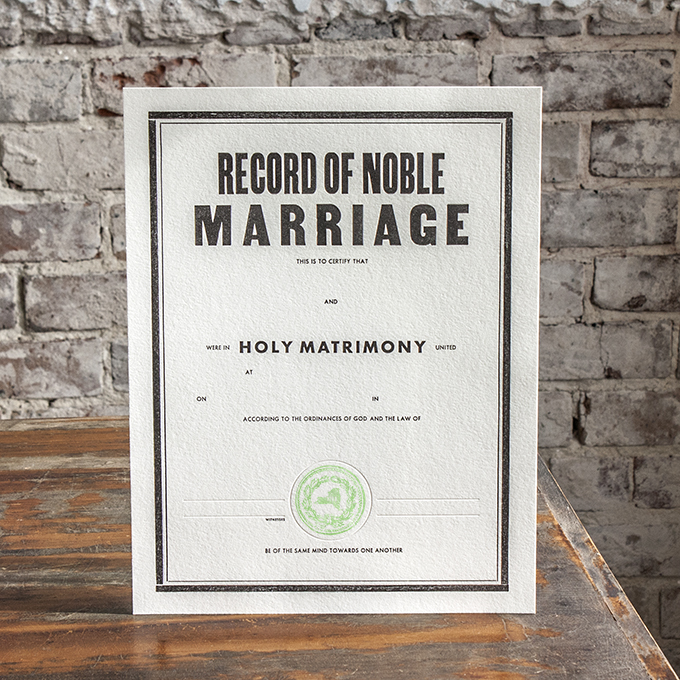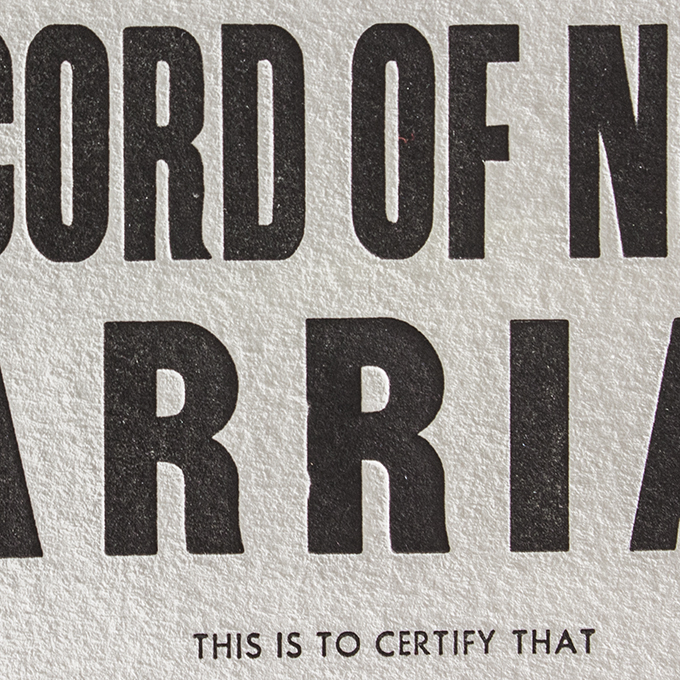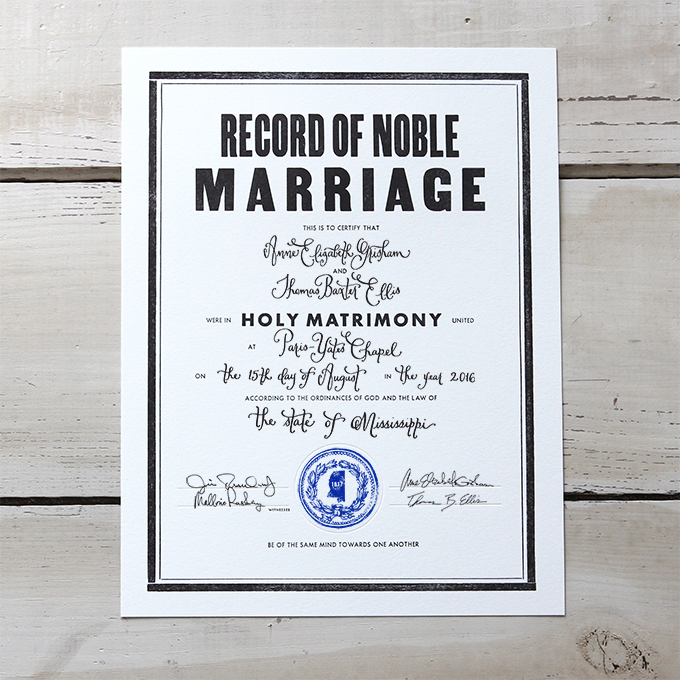 From Micah at Old Try, "We're fans of good type, and nobody makes more beautiful compositions than Lucky Luxe. So when we started talking about teaming up to make something, the first thought our minds went to was something type heavy. We're all about making Goods for Home at Old Try, and we thought that nothing feels more like home than our loved one. So a wedding certificate just seemed to make sense. We had some slugs of type cast to mix with the wood type we use. To make 'home' really come out, Erin designed fifty state seals. And since both our companies are Southern, we had to honor the homeland by printing them up on 100% cotton."
This collaboration has been years in the making when you consider our shared love for the South, good type, and our dear old alma mater, Ole Miss. The Marrying Type makes the perfect wedding/anniversary present, and we're already working on more things for a partnership of gift items for the home. Stay tuned!