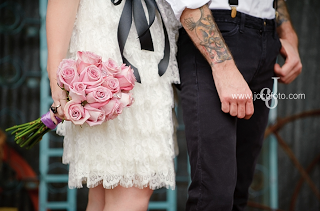 Last weekend, our work was featured in a funky rock and roll styled shoot at an old cotton gin in a nearby town in Mississippi. The shoot was put together by Brittany Schlamp of Brittany Schlamp Photography.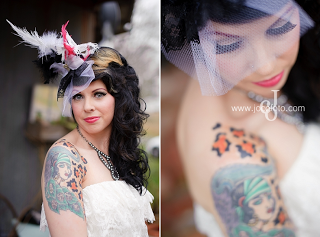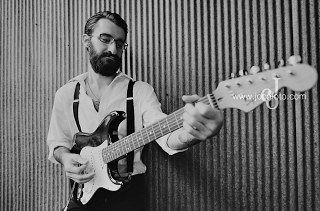 We used Cara, one of our Collection designs, for the stationery since it's inspired by vintage rock 'n roll posters. The two-toned purple wedding invitation screamed fun, relaxed, informal wedding with a flare.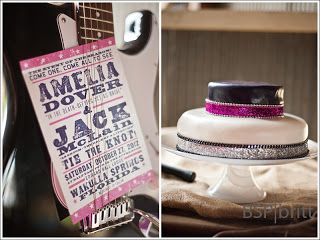 We also created menus that boasted angus burgers with a side of macaroni and cheese. They were nestled into purple cloth napkins and sat atop a funky dinner plate.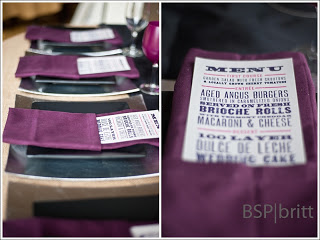 Purple accents covered the reception area and added a bit of femininity and whimsy to the black and silver rock and roll themed spread.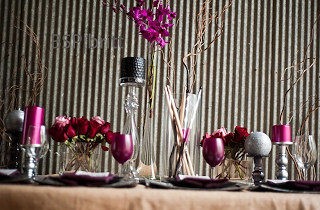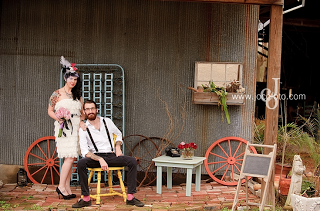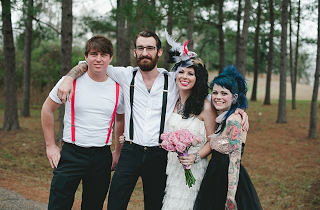 We were so thrilled to be asked to create the stationery for this fabulous shoot. Rock on!
Vendors
Cake :  Sucre et Bon Bons
Flowers :  Blooms
Venue :  Cotton Ginnovations
Dress :  Forrest Paper and Bridal Co.
Hair : Sarah Earl at Lacey Stevens Salon
Stationery :  Lucky Luxe
Models : Kristin (bride), Sarah (bridesmaid), Brandon (groom) and Aaron (groomsman)