This bride and groom are near and dear to my heart for sure, so I would love to give my readers a little background about this precious couple. The groom, Jim, is my first cousin (a financial advisor and restauranteur), and the bride, Mallorie, my college roommate (an accountant with amazing interior design and fashion sense).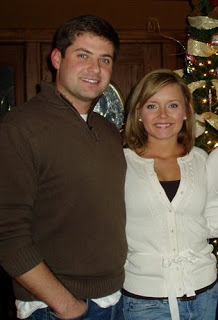 They met at my senior BFA thesis in my last week of college (an advertising campaign for Jim's restaurant, The Reserve), and were engaged one year later on the night of my wedding: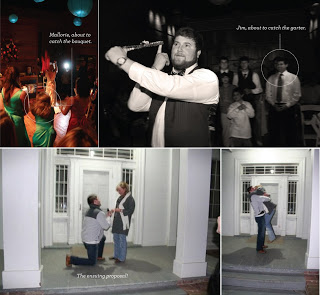 I couldn't wait to get started designing their suite (it's the first thing I thought of after "OHMYGOSH LOOK AT THAT RING!"). Because of their very cultured tastes and financial background (not only their careers, but Jim's restaurant is housed in the historical former First National Bank in our town), I was inclined to give the invitation a vintage stock certificate look, complete with gilded gold ink for the flourishes and olive for the text. The ceremony will take place in a garden beside an old plantation style home in our hometown, and in a nod to the couple's love for the Big Easy, a New Orleans jazz trio will be performing. For that reason, Mallorie asked if it would be possible to subtly incorporate a fleur de lis in the design (look closely!)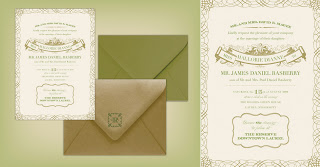 Check back later for more images of their final suite!