Since we're a 100% internet-based shop, we rarely get to meet our brides face-to-face. You might be reading these words at your desk in Manhattan or in your pajamas in Scotland and so that makes it pretty difficult to walk in to our shop and get to know us. So I thought it might be fun to walk you through! Lucky Luxe is in a loft in downtown Laurel, Mississippi. This was actually mine and Ben's first home as a married couple, and Lucky Luxe began as a side project, where I spent time here and there designing pretty paper from Ben's office in the loft. As it grew and I was able to leave my cubicle job in the art department of a big corporation, we bought a craftsman cottage a couple blocks away in the historic district and the loft became the full-time home to Lucky Luxe. Let me show you around!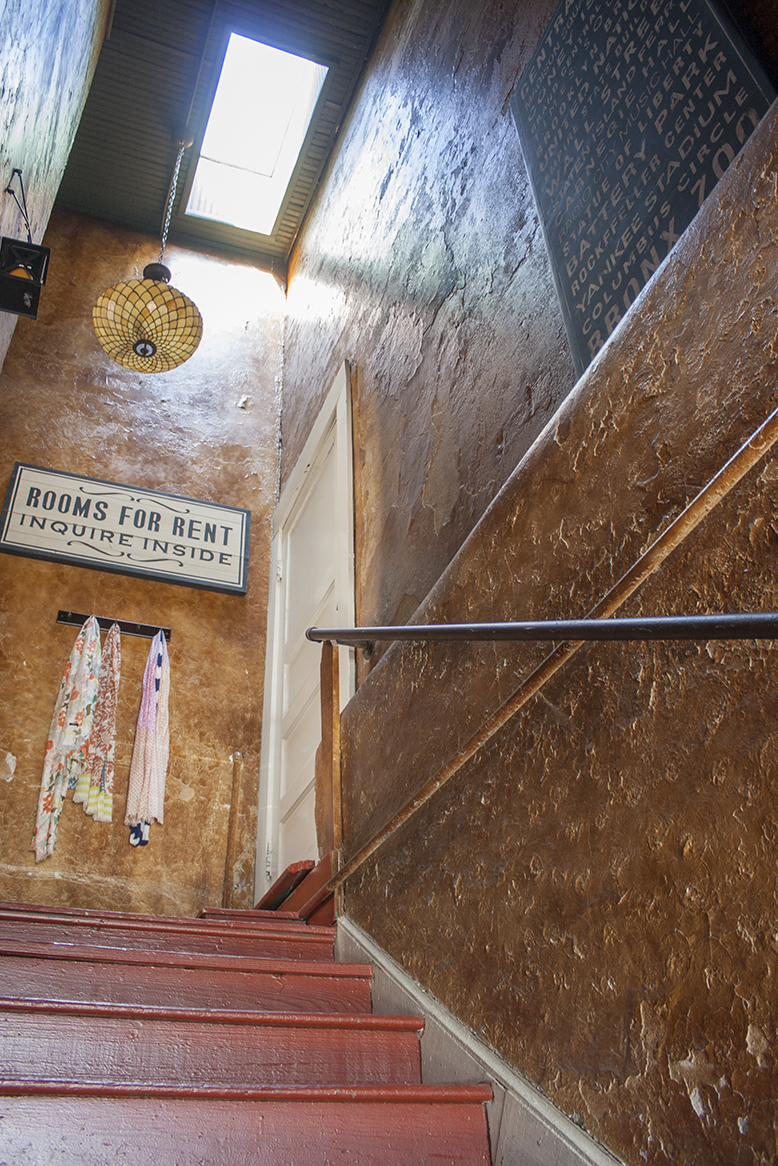 That door to the right is our 'guest house' now, our former master bedroom, bath and living room. With so many brothers in Ben's family, it's nice to have an extra space for company when they're all in town just in case.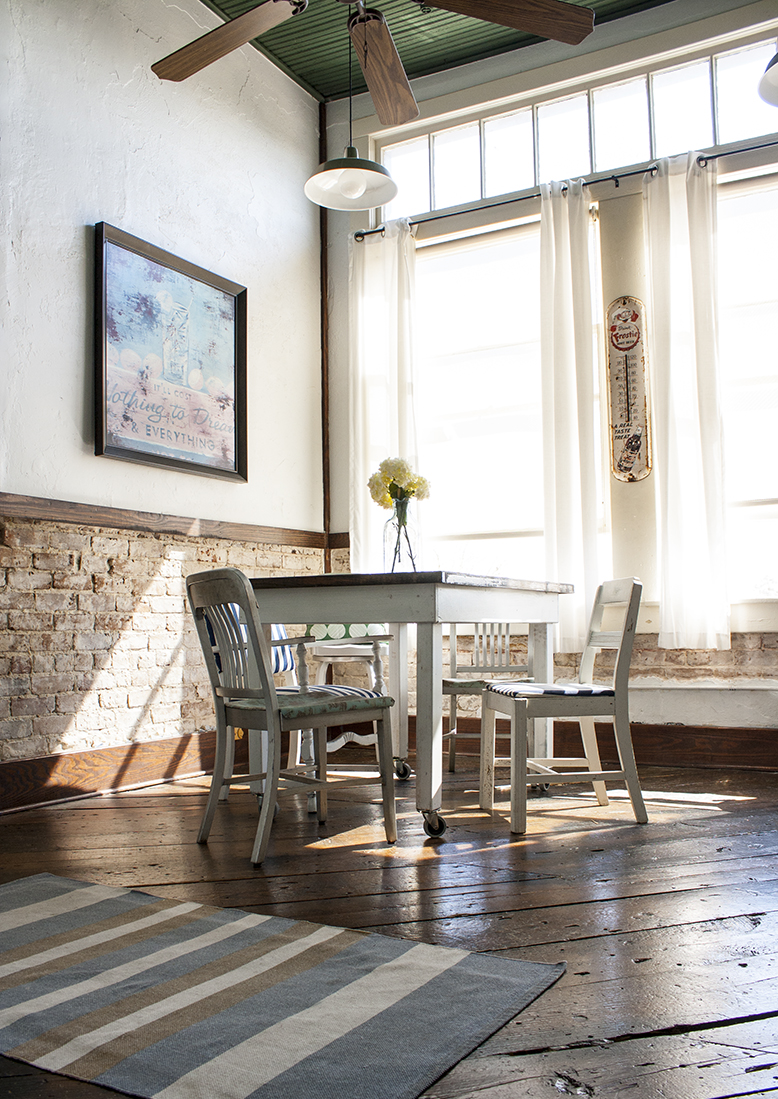 The kitchen serves as our photo studio now since it has the best natural light in the morning sun which is perfect for photographing letterpress. That wooden background you see so often in photos of our stationery? That's an old handmade pine table from my daddy's fish camp. The Crescent Line train to New Orleans comes and goes each day at 10 am and 4 pm, just a block away from our shop and a fine dust rattles from these 100 year old plaster walls every time it pulls into the depot.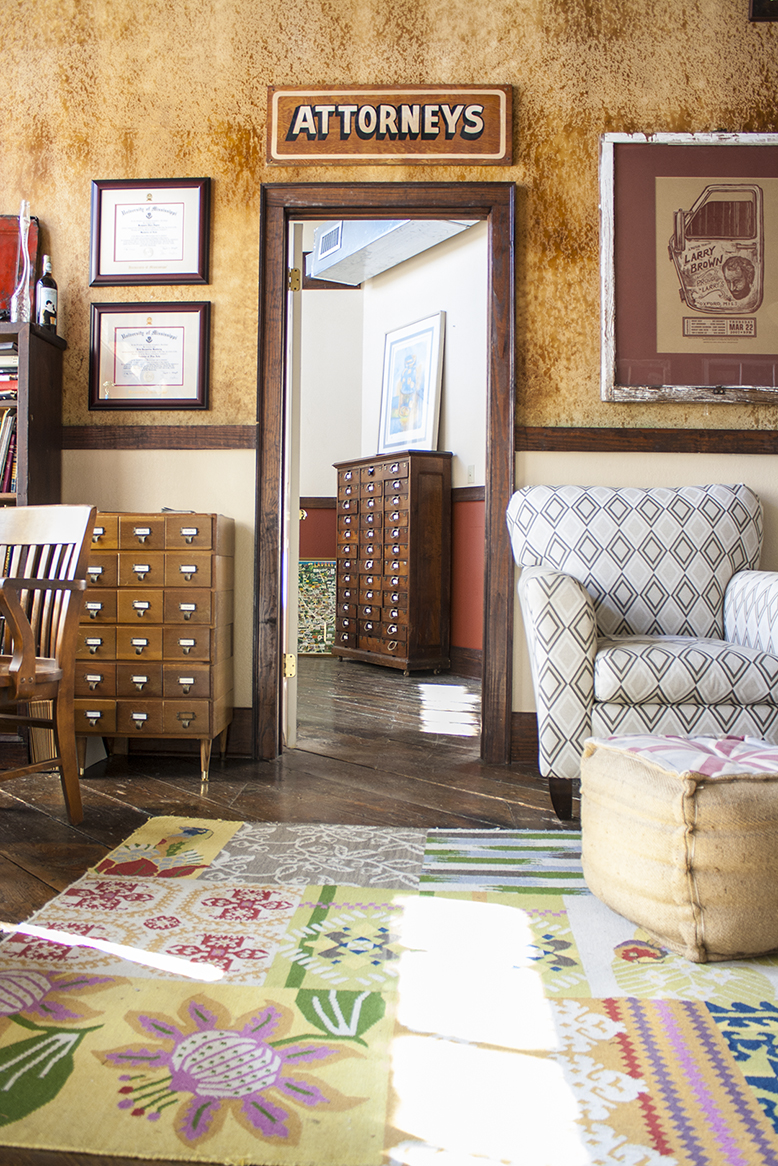 I spend the majority of my day here at my desk, designing your invitations before they are sent to our pressman, Friedrich, in Memphis.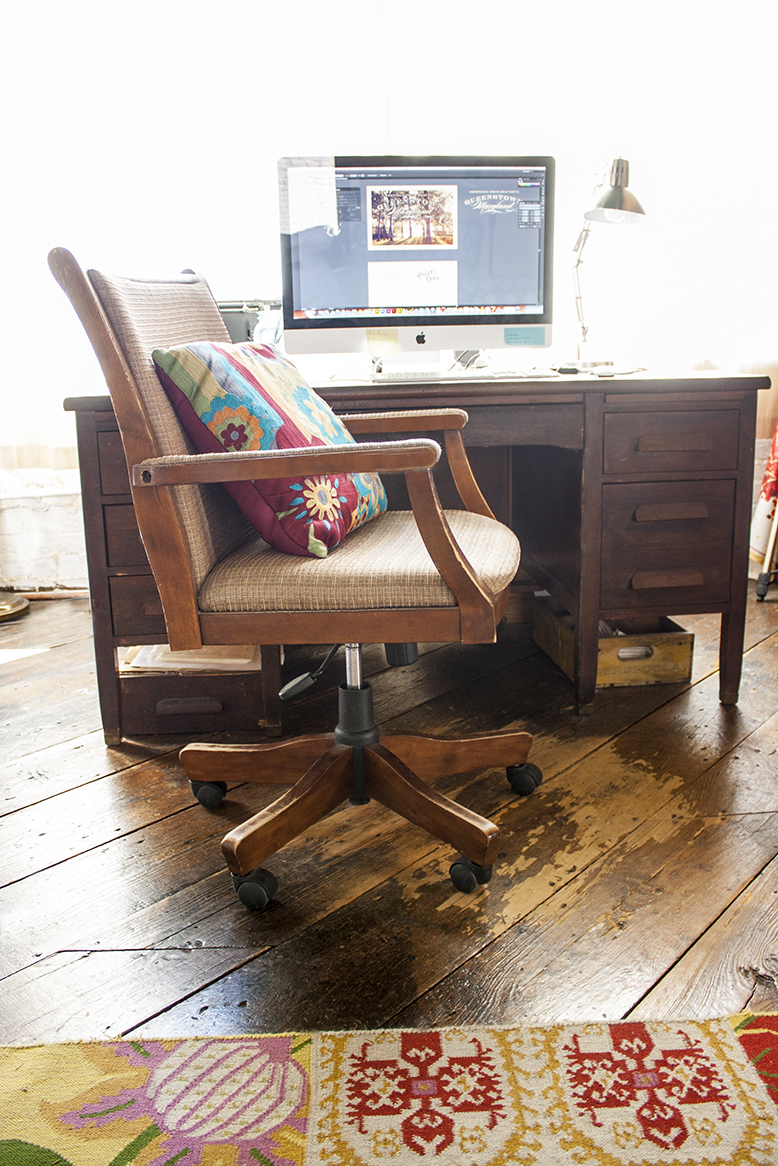 Everything we love is old and worn. My office is a bit sloppy, but it's comfortable and I'm surrounded by the things I love here. The old Phillips sign belongs to Ben but I let it hang out on my bookcase. He collects old oscillating fans, and I let some of those stick around too.
Our sample room. So many samples requires an intense level of storage that only vintage letter files and card catalogs can manage. We can never move out of this loft because the furniture is too heavy to ever relocate again. I'm still organizing and filling the big big cabinet with millions of cubbies, and I don't know what we'll do if it ever fills up.
In the hallway lives another chest that holds the weird things—the samples that were printed in short run, the linen napkins printed as menus, the special projects that don't really fall under the category of 'samples.'
I really like Rodney White, obviously. His work hangs in 4 places in the loft. It's a kinship of typography, I suppose.
The shipping room is where the invitations are lovingly wrapped by Brooke before they're shipped all over the world.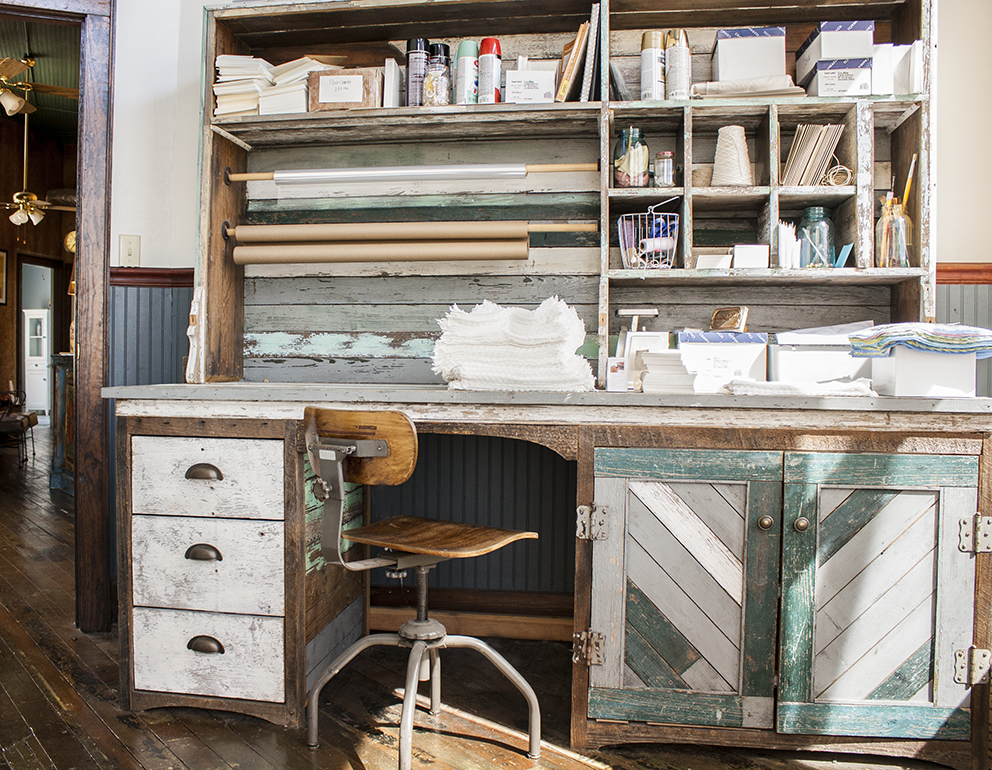 This desk is all that remains of my great grandparents' homestead in Sandersville, Mississippi. My aunt lived there most of my lifetime, and she would often babysit me and teach me about leaves and animal tracks on the walking trails through the woods. The dark green was the ceiling in the old Victorian farmhouse, the grey was the porch floor, the seafoam green was the kitchen wall. The cabinet hinges once hung the screen doors and the ornamental brackets once lived on the front porch columns. My darling husband designed this desk to fit my wrapping needs, and a local carpenter built it from the demolished remnants of the old house. It's my most precious possession, and one my mama and aunts envy.
Here's downtown Laurel from our perch in the corner of our flatiron building. That purple building on the right is Cafe La Fleur, the big building to its right is the Southern Antique Mall (which people come from far and wide to shop).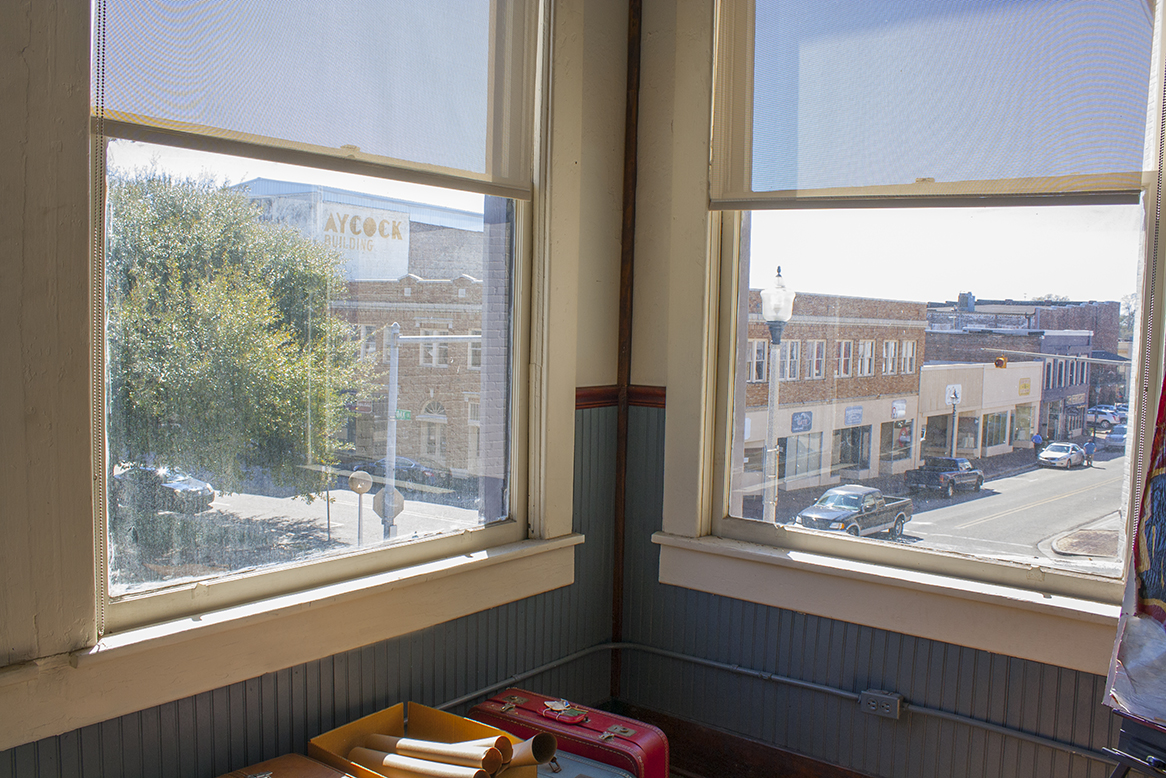 Our fancy schmancy website makes us appear to be a bigger company than we are, but no. It's just Brooke and me here, answering the phone, the emails, wrapping your invitations and putting the UPS label on the box. And it's Allison, in Oxford, sending your proofs. And it's Friedrich, in Memphis, bringing them to fruition on paper. This is a cottage industry in the truest sense.
I'm really glad you stopped by. Don't be a stranger!