If you've read Garden & Gun, Southern Living or Design Sponge in the last 4 years, you've probably seen the letterpress prints by Old Try, each of them about home, many of them an homage to their ties to the South. We first were huge fans of their work, and in short order discovered Micah, Ben and I shared the same alma mater (Ole Miss—hotty toddy!), and found ourselves calling and texting each other on game days and sharing speaking engagements at the Ole Miss art department. Earlier this year we released our first collaboration, The Marrying Type, a marriage certificate which is a kind of marriage of what we each create at Lucky Luxe and Old Try. We're proud to be friends of the Whitsons not just because they're truly some of the good people in the world, but because the work they make has an earnest, Americana quality that makes people proud to be where they're from. It's a unifying work they do, and the world needs more of that, doesn't it? Today, we're spending some time talking about marriage with Marianna and Micah, which is something we've never covered in our friendly conversations so I'm excited to read along with you readers. Welcome, Whitsons!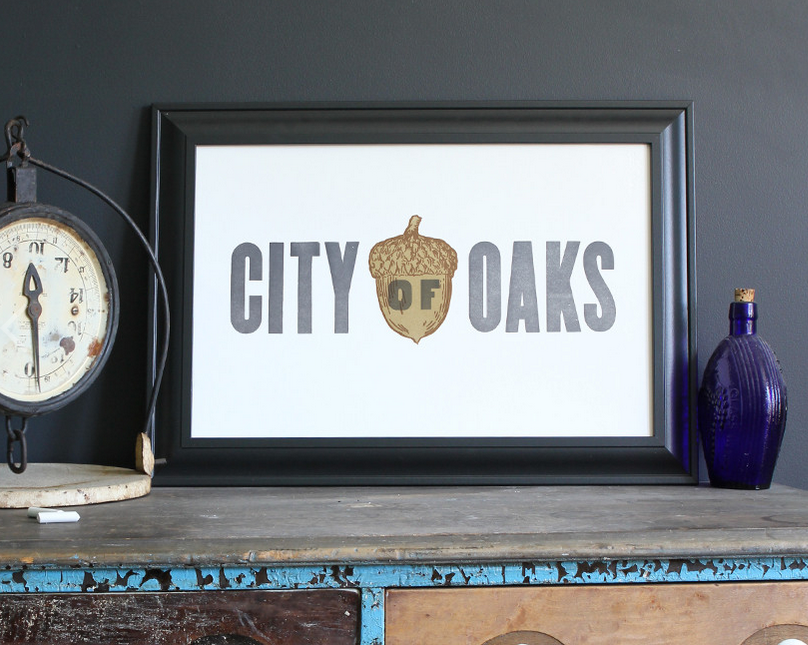 Raleigh print photo by Old Try
Tell me about how you met and how you felt about each other that first day. What eventually happened that made you each believe you would get married some day?
Marianna: We met on Micah's first day at work at McKinney, an ad agency in Durham, NC. I had been there for a couple years already, working as an art buyer.  Micah was starting as a junior art director, having recently left portfolio school in Atlanta.  I thought that I'd like to move over to the art direction track, so a friend and I were working on some pro-bono ads on the side. Micah's boss thought he could help us out on the project and introduced us.  
Micah: Since I lived in a new town, in a new state, and knew nobody, I gladly took up Marianna on her 'If you need anything, just let me know' offer. She was in the same apartment complex one building over, so the first night I went to knock and ask for a hammer. Then for directions to a grocery store. Then on the third night, a vacuum cleaner. She was shy and would hand me what I was asking for and then shut the door. On the forth night I returned her vacuum, and she, once again, shut me out in short order. As I left, I said 'I will win that girl's heart.' And I did.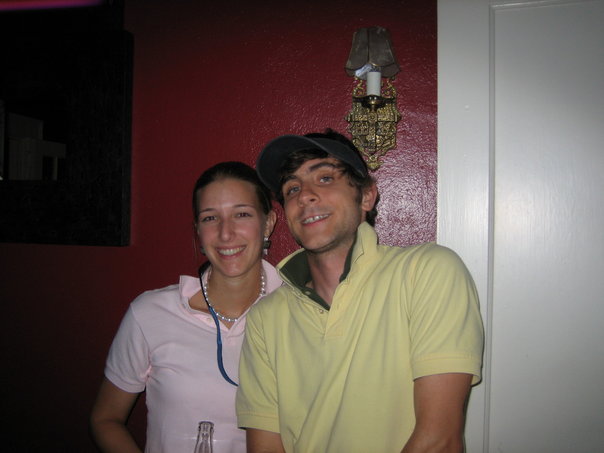 Disclaimer from Micah: This is a frat-tastic Halloween costume 
Tell me the things that mattered most to you about your wedding day.
Marianna: In planning, the most important thing was the photographer!  Working as an art buyer, I really love photography, so I knew I'd want someone great. We booked Ken Luallen as soon as we had a date – a friend used him and we loved how the photos turned out.  It was important to make the day ours too, so we tried to keep a balance between what our families wanted and what we wanted.  On the day of, it all goes by in such a blur.  I liked having alone time together, right before the ceremony (for a "first look") and right after.  We also had a really talented friend sing during our service and sing our first dance song which was really special.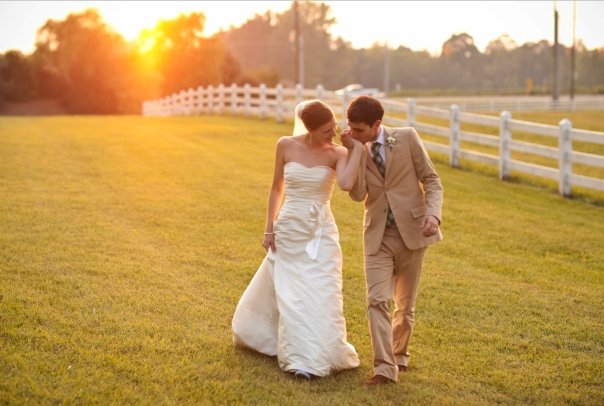 Planning a wedding can be stressful. It's expensive. Your feelings all become so elevated about the event, and before you realize it's happened, your relationship and the actual marriage can get put on the back burner almost like a reward for getting through the enormous party. How can a wedding become less about planning a party and more about the new family that's beginning?
We tried to be pretty laid back about planning.  We were living in Boston and planning a wedding in North Carolina.  It could have been a little crazy, so we were proactive in choosing a location that would help with everything.  They had a planner on staff and were in charge of all of the day-of things, which was nice.  With that (mostly) out of our hands, we had more time to devote to preparing for the marriage.  We did premarital counseling at our church which was really helpful in talking about some tough topics that should be addressed going into a marriage.  Looking back, the crafter in me would have loved a more DIY, but it was probably also a blessing that Pinterest wasn't around then so we could be more focused on the foundation of the marriage instead of the little things no one will really remember in the end!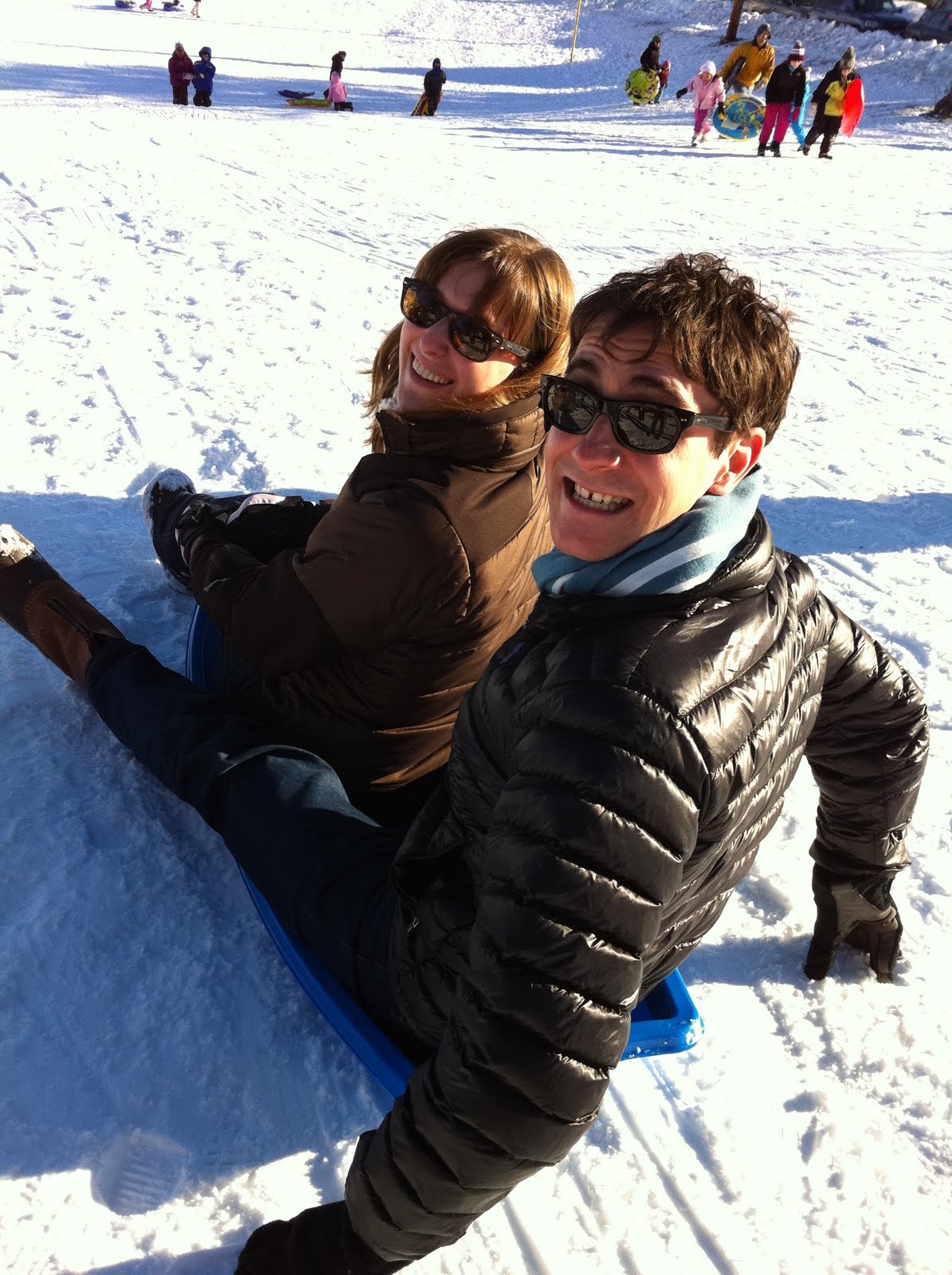 How are you involved in each other's career goals?
Marianna: That question is a little complicated.  Old Try is really Micah's baby, but for a few different reasons, it ended up being my day job instead of his. I'm currently doing the day-to-day of it and taking care of our 18-month-old daughter while he works at an ad agency. As far as my career goes, it's a bit on pause at the moment, both in terms of what I am doing daily and in terms of knowing what I want to be doing in the future. It's just where we are in life at the moment.  I know he'll support me when I have a direction and the timing is right.  And I support him by running the daily Old Try stuff and taking care of things at home!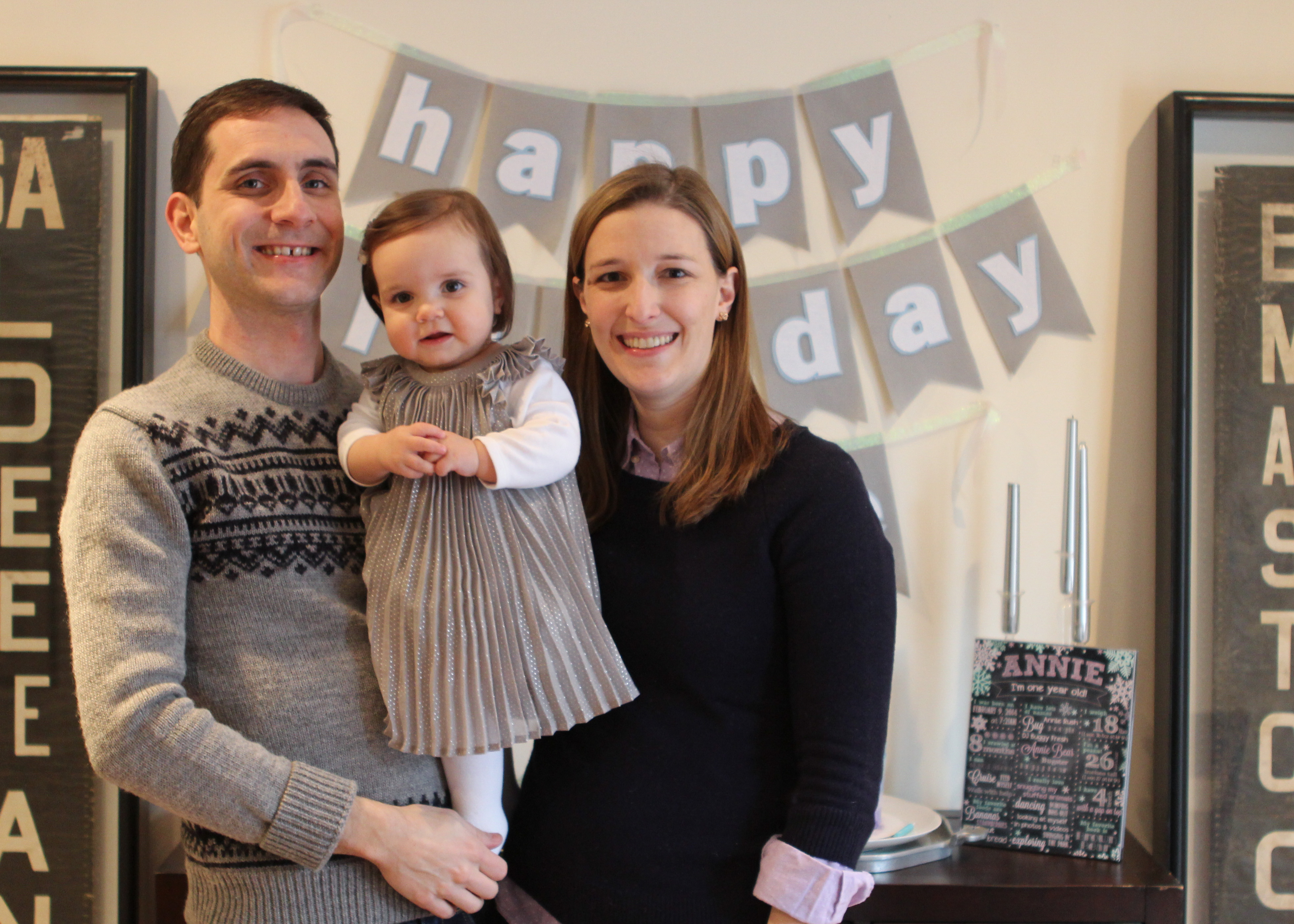 What advice would you give to a newlywed?
Marianna: I'd say the biggest advice I had is for the almost-wed. And that is to get your butts on the same page financially. Otherwise, it's gonna be rocky. Enjoy every second of your wedding day (it goes by so fast!), but focus on the marriage itself. Spend lots of time traveling and doing things together so you have shared common experiences – once kids come along, you'll miss it.
Thank you so much, Marianna and Micah!
Keep up with Old Try here: website, instagram, facebook, twitter, pinterest