While wedding invitations are our bread and butter, that's not the only work our hearts are married to. As our careers keep evolving, Ben and I find ourselves doing more home and furniture design, which inevitably makes me think of the way we live and how design inspires every aspect of that, too. We wake up every morning with the (oftentimes harrowing) flexibility of self-employment, which affords us the opportunity to design our days and moments together. Every single day I am thankful for that. For me and Ben, having breakfast together, having dinners each night with our friends and family on our porches and then taking a long walk around our neighborhood are the things that give our days structure and joy and we don't sacrifice them if possible. So, for our newest interview series, Life by Design, I've been sitting down with other creatives like us to learn more about how to live a gracious life filled to the brim with the people and moments and things that we love, even if we can never know what each day will bring.
We're starting this series with Kate Wyman and Anna Boyer, first cousins who own and operate Grove Street Press, their charming letterpress shop on a cobblestoned street in the Warehouse District in New Orleans. Their instagram account is filled with magical vignettes of New Orleans, their pup, Mildred, their beautiful letterpress work and studio, and their preppy-chic style that makes your heart long for a trip down south. As my southern sisters in paper world, I'm excited to make them our first Life by Design guests. Welcome, ladies!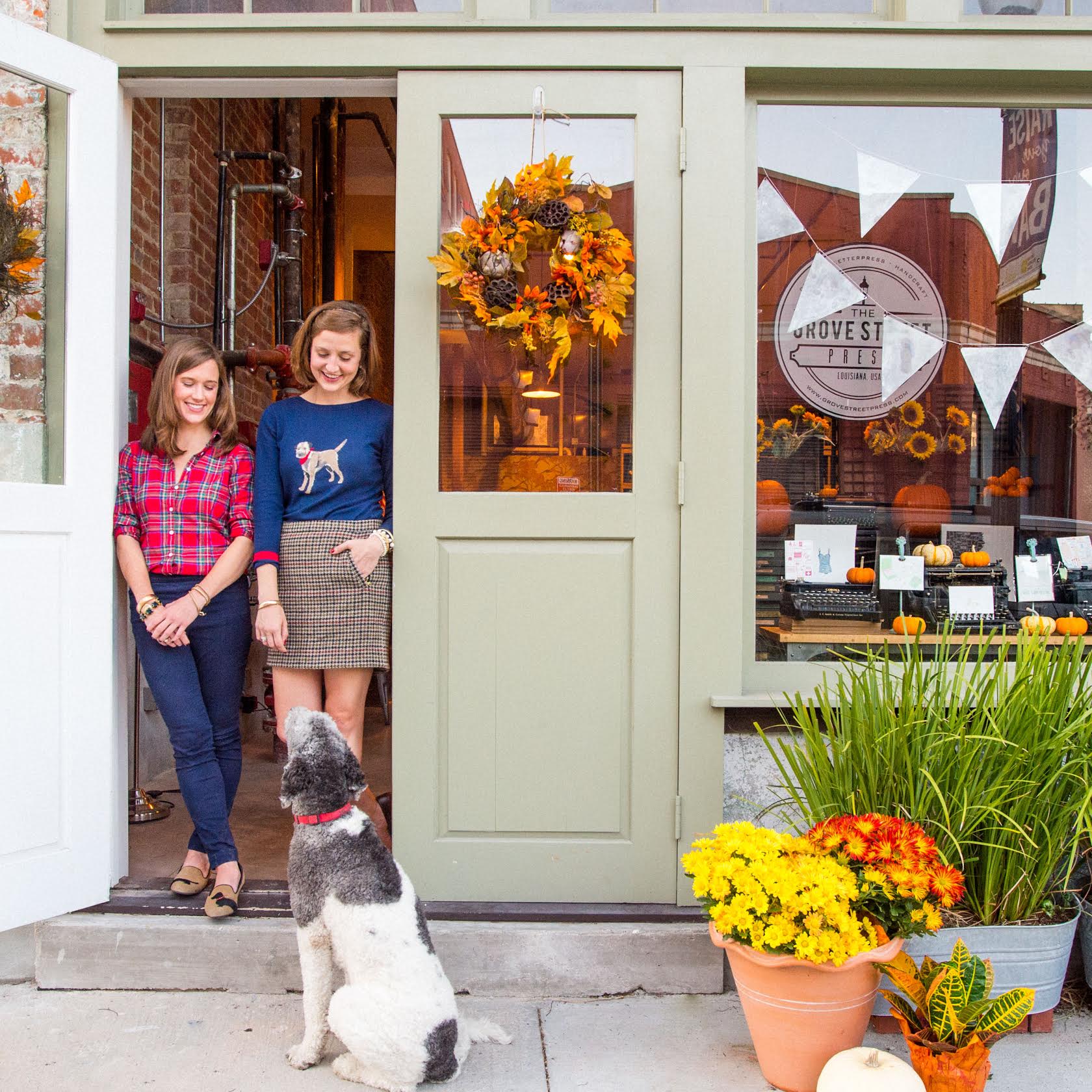 Our senior designer, Sauce, says that when you're an artist or designer professionally, "every choice is a design choice." Do you see that in your personal life outside of your work?
Absolutely!  The cultivation of an artful life is very intentional, but it shouldn't be forced. It's hard to trust the authenticity of someone's taste if it's not also reflected in a curated home, a purposeful wardrobe, or even thoughtful vocabulary in manners.  It's all organic, or part of a piece.  Our card designs and choices therein give a glimpse into the people we are. What is often forgotten, though, is that editing is a huge part of design, as it is in writing.  An author wouldn't send an article for publication without careful editing; so too with other creative endeavors.  Editing helps refine and define choices both in and outside of work.  The choice one makes to edit out elements (e.g. only choosing the single best photograph of your vacation day to post to Instagram, not all 30) often matter more in keeping tastes pure than what is kept.  We edit the decor of our shop and the posts to our Instagram feed, with the hope that people will be drawn into our world and want to participate in our joy by sending one of our cards.  We're hoping to design and share joie de vivre with our choices!
What would your best day be like?
We believe that every single day should, on a micro scale, have some part of all the things that we want from life— family, friends, prayer, work, study and leisure. Some days are more balanced than others, and some days not all of these things happen, but it's a goal.  We also regularly talk about how the best days are simple, leisurely, beverage-based days, with small pleasures.  The ideal day would combine all of this:  Coffee on the porch in the morning with home magazines; a walk in Audubon Park with Mildred; heading to the shop to run a new print we've been working on for a long time (the first crisp letterpress print of a design we've only seen digitally never gets old!);   a light lunch out with iced tea and family that, on some lucky days, might extend into an afternoon coffee while strolling the boutiques on Magazine Street;  a return to the shop to package orders with an Old Fashioned to-go (thats a thing in nola!) ; and finally, an al fresco dinner at home with friends with wine and good chats.  Come to think of it, our best day may need to be longer than 24 hours…
Do you make an effort to design your routine and your life around the things and moments that give you joy? 
Our effort is less focused on seeking out the joy, and more focused on realizing that joy is a choice, and opting to choose / infuse joy even into small things:  errands or tasks around the shop.  Of course, we try to surround ourselves with joyful things — our collections, friends, etc (all of those varied design choices!) —  and intersperse levity into the day — teaching Mildred tricks, taking a break to arrange an Instagram, etc — but we also believe that true joy comes from within, and consciously try ourselves to be moments of joy for the people that come into our shop.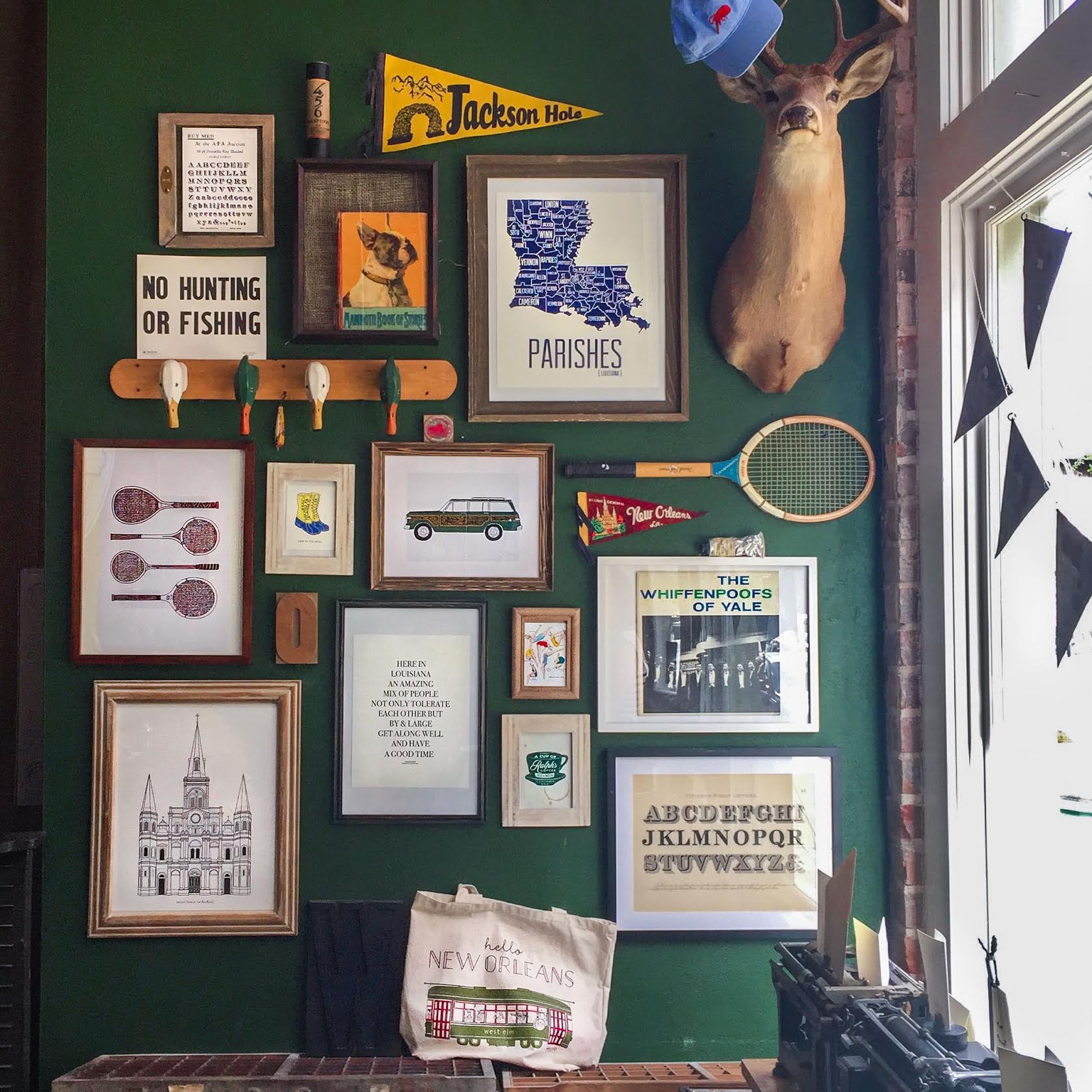 Who was one of the first pop or movie celebrities that you admired?
Princess Diana — both in her personality and her style! 
Every person is a little weird in some way or another, and those weird things are important parts of what give us our personalities. For instance, I collect books with white spines and sleep with my baby blanket, and those objects feel significant to me and to my story. Tell me about a weird thing that's essential to you.
Both of us never leave the house without a stack of bangles on, no matter if we're wearing shorts or going to a cocktail party.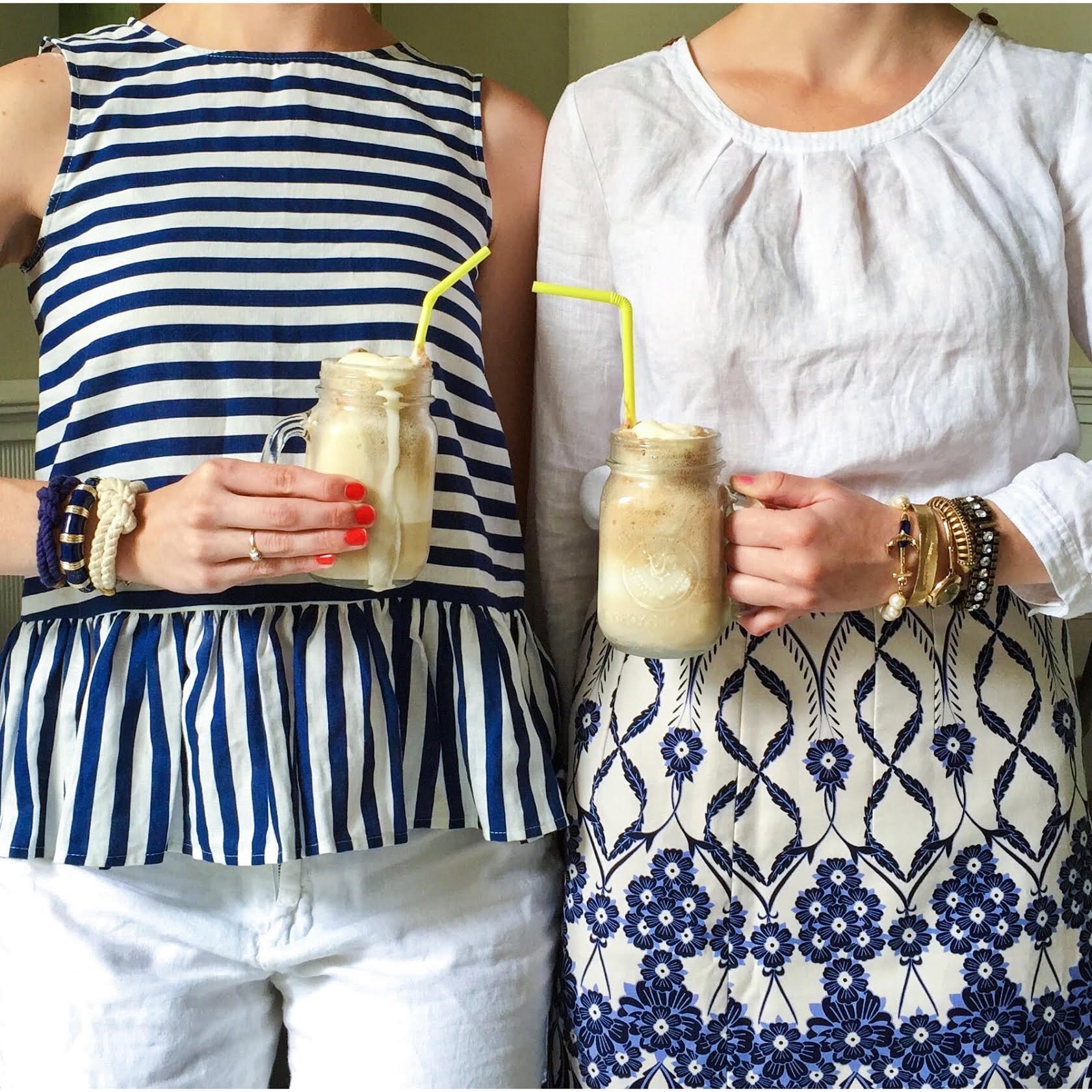 We rarely wear necklaces, and rarely wear just a single bracelet — always a stack!  We even briefly considered running a blog called 'Wrist Watch,'  where we'd take street fashion – type photos of people's arm parties.  We often spend as much time deciding which bracelets we'll wear for a photograph as we do an outfit! We also have a nickname for everyone.  It may be a Southern thing, but our family was a nicknaming family, and we've continued the tradition.  I can't remember the last time our mothers called either of us by our given names.  After a few meetings with new folks, we also have a hard time calling someone by their proper name.  
Thank you so much, Kate and Anna! We'll see you sweet readers here next week for another Life by Design interview!
You can keep up with Grove Street Press here: Website, Facebook, and Pinterest