We've had the opportunity to work with MLB closer Jonathan Papelbon's family on a few projects over the years and so love his wife Ashley's willingness to let us be creative with her ideas. One of our first projects together were the sweet baby announcements for their first daughter, Parker. Parker is growing up so fast and now has a baby brother, Gunner. Even though Jonathan is playing for the Phillies now, Hattiesburg, Mississippi, just a few miles down the road from our studio is where they call home.  Ashley contacted us again to commission an invitation for Parker and Gunner's joint balloon birthday party at a barn venue here in Mississippi, so we had fun with lots of colors inspired by the Geronimo Balloons that were being used for the birthday party. It was fun to get kiddish and colorful!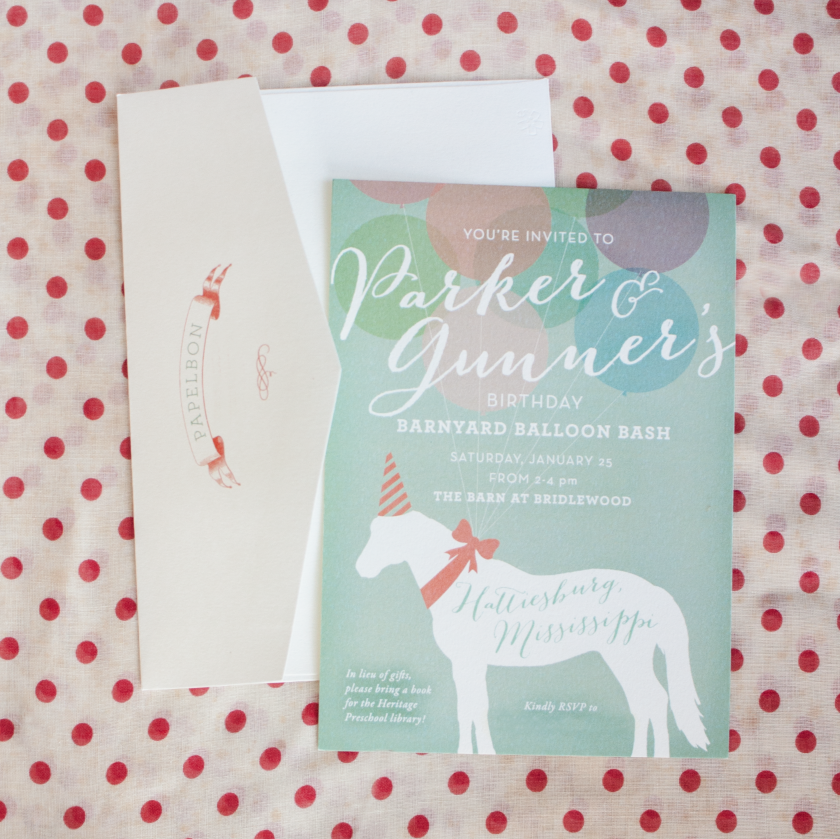 Here are a few photos by Sam McAlister of the coolest kids' birthday party ever:
Oh to be little and in love with balloons!