The first round of collegiate posters arrived over the weekend, and they look even better than we imagined. These limited edition 11×17 letterpress prints are numbered by hand and will be part of a print series. As soon as we sell out of this first round of prints, we will create a brand new design for each school.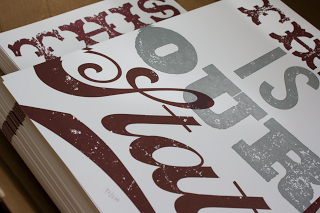 The Lucky Luxe team will have a booth at the 2011 Loblolly Festival in Downtown Laurel this Saturday, so all you locals come by and see us!  You can also find the posters at Quinn's Pharmacy and Frames Unlimited (both in Laurel).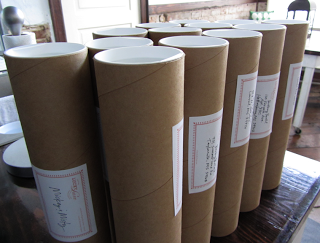 We ship the posters in a tube for added protection. If you order online, it'll arrive at your doorstep in a matter of days! 🙂
If you are an out-of-towner and would like to purchase a print, click
here
to order Ole Miss or
here
to order Mississippi State. We are gauging interest for other schools at this point, so if you want to see your school become part of this series let us know!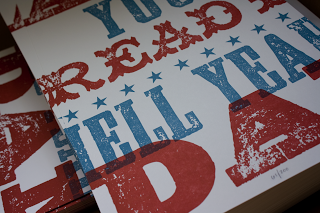 Lots of folks are ordering these early for Christmas gifts, so be sure to place your order while supplies last!