If you haven't found Holly Mathis and the gorgeous Chappell Hill, Texas home goods shop, True Blue Home, where she is creative director on instagram yet, you've been missing out. Her design style is perfectly ecclectic, layered, colorful, and classic all at once. Even photos of her rooms make you feel at home right away, and I feel fortunate that our paths crossed thanks to her brother who connected us, Jimmy Don Holmes, whom you might recognize from the hit HGTV show, Fixer Upper. Holly's warmth and generous spirit put her high on my list of "people I MUST interview and learn things from," and I'm so grateful that she took the time to talk to us about her life by design. Welcome, Holly!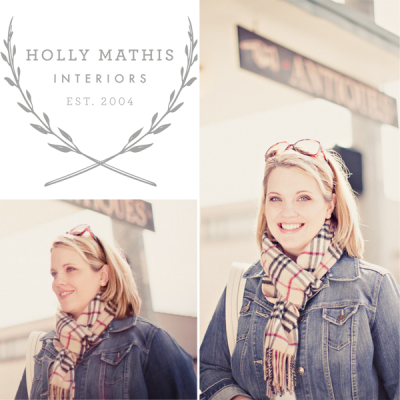 Our senior designer, Sauce, says that when you're an artist or designer professionally, "every choice is a design choice." Do you see that in your personal life outside of your work?
Absolutely, but as my kids get older I am trying to let them have freedom in how they style their rooms and clothes. Not easy for a style control freak but there are so many little ways to make every day pretty and well designed. For me, I am not a gourmet cook (food and gardening are such a way to live a beautiful life… My long term goals include those areas!) but I don't use paper plates. They may have chicken nuggets, but it's going to be on a blue and white plate by golly!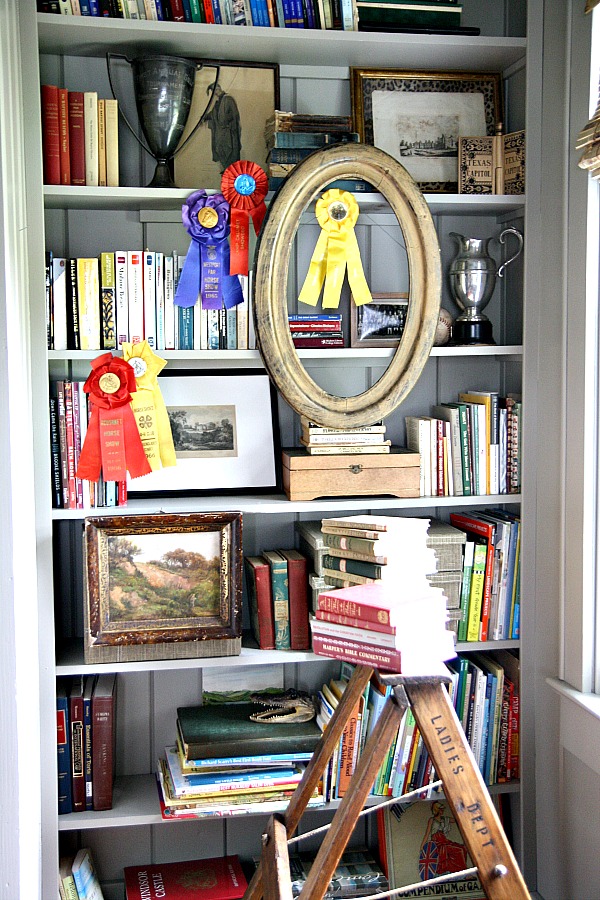 What would your best day be like?
My kids would sleep in and wake up happy and I would have strong coffee, time with Jesus and creative time putting together rooms for my clients, then it would start to rain and we would make chocolate chip cookies and nap guilt-free because of my productive morning.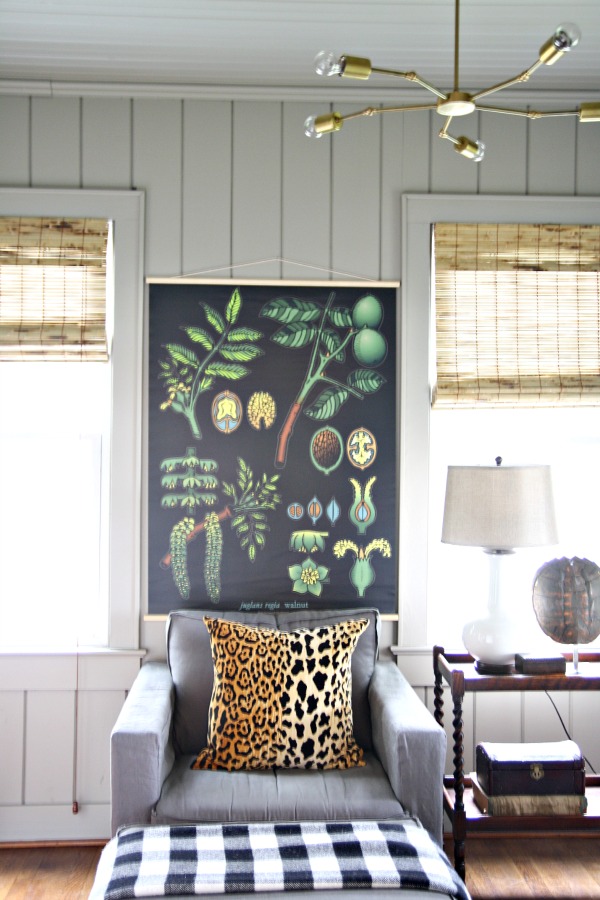 Do you make an effort to design your routine and your life around the things and moments that give you joy?
Balance as a working mama is not easy, but it's worth the rub. This is something I have been trying to grow into for years and continue to struggle with, but I do believe there is a sweet spot between work and routine and everyday joy.  When you do something you love it sure is easier and boy, am I grateful to get to do something I love that brings me joy and joy to others. What a privilege. My best advice to myself and others is to be intentional but give grace to yourself too. We creative entrepreneurs work hard and need to be present more in life—not just our work.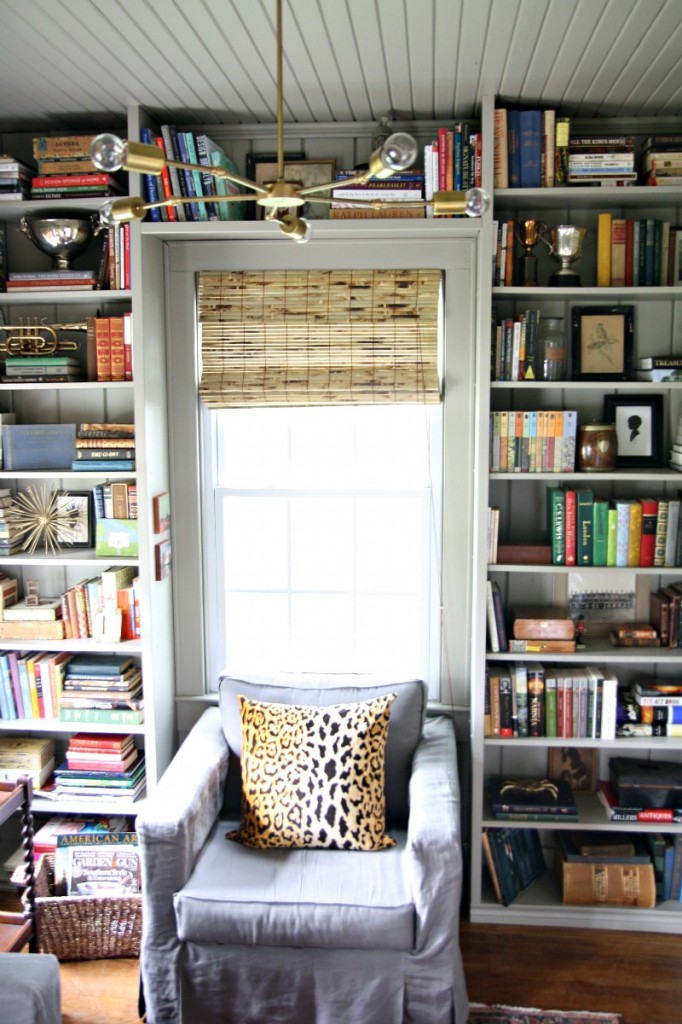 How does your home reflect your life, your history, and your design choices?
The best homes are well collected and evolve over time and they are just that,  homes, backdrops for stories—not magazine layouts.  Sure, you can be well-intentioned and create a beautiful life but what happens inside with your people is what matters.  For us, we love books and history.  We love the South and anything with a sense of history whether it's a rug, old flag or stack of books. I am also not one of those designers that says "no photos." I believe the opposite: photos, art by friends, framed letters, items from childhood and college, and books you love make a home special and more beautiful.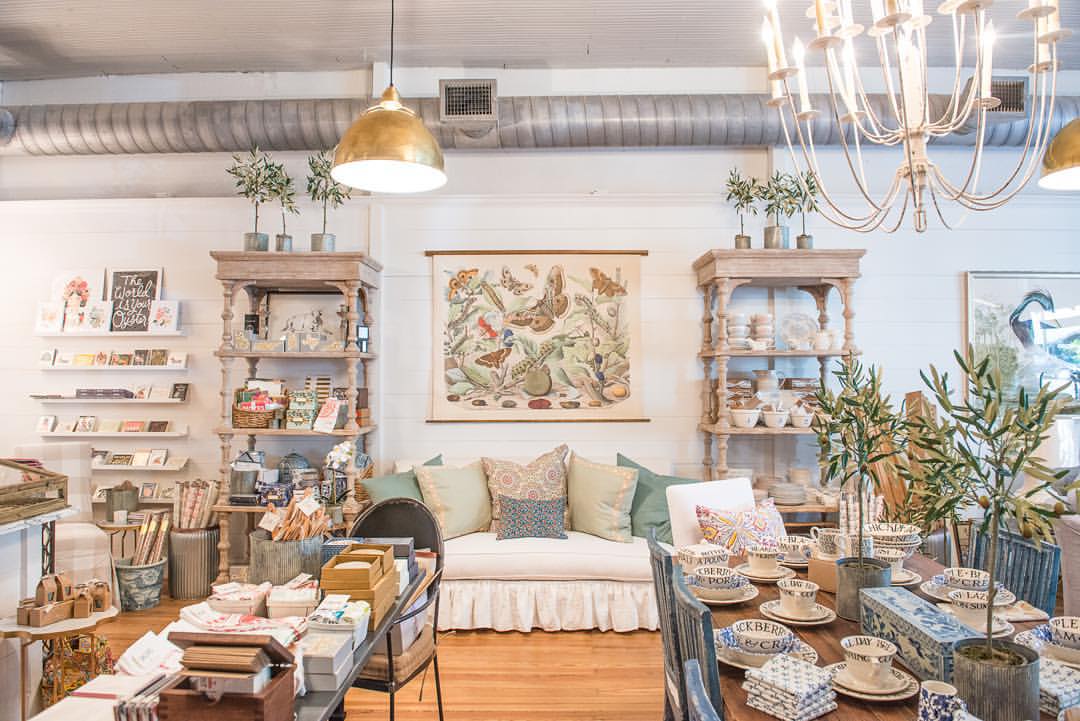 True Blue Home, a home goods store where Holly is creative director in Chappell Hill, Texas.

Every person is a little weird in some way or another, and those weird things are important parts of what give us our personalities. For instance, I collect books with white spines and sleep with my baby blanket, and those objects feel significant to me and to my story. Tell me about a weird thing that's essential to you.
I just can not handle a Sonic cup or any styrofoam cup in my house. I am obsessive about throwing them away. White bowls and clear glasses can litter my living room, I don't mind if my kids eat in the living room—that is why I have slipcovers! But if you bring in a Sonic cup, you better watch out.
Thank you so much, friend!
Keep up with Holly here: instagram, website, True Blue home instagram, facebook, website