Early this year we were contacted by the sweet gals at Southern Weddings Magazine, the sister publication of Southern Living, who were interested in commissioning an invitation design that would compliment a peach orchard wedding. We were given lots of images of things like chambray bow ties, ethereal and simple wedding gowns, farm tables in the grass beneath chandeliered trees overlooking orchards, dusty peach velvet ribbons and tons of ripe, juicy peaches that made my mouth water. I set to work creating an invitation that would do such a setting justice and arrived at Eudora—our most genteel invitation to date, named for Ms. Eudora Welty.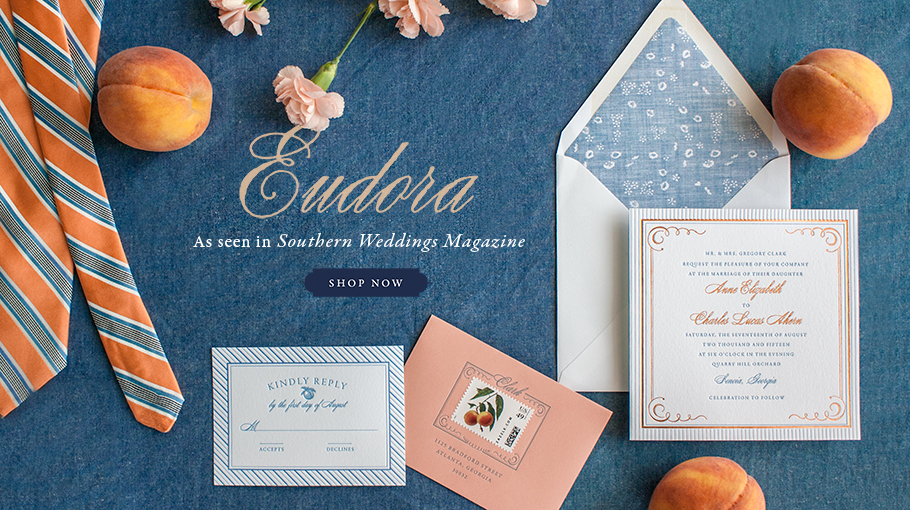 This week we've been waiting with bated breath for the arrival of Southern Weddings' annual issue in stores and it's finally here!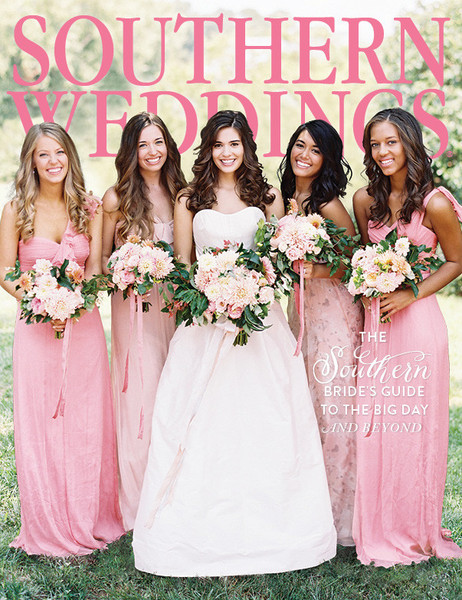 Our feature is on page 101 of the issue, photographed by the world renowned Tec Petaja: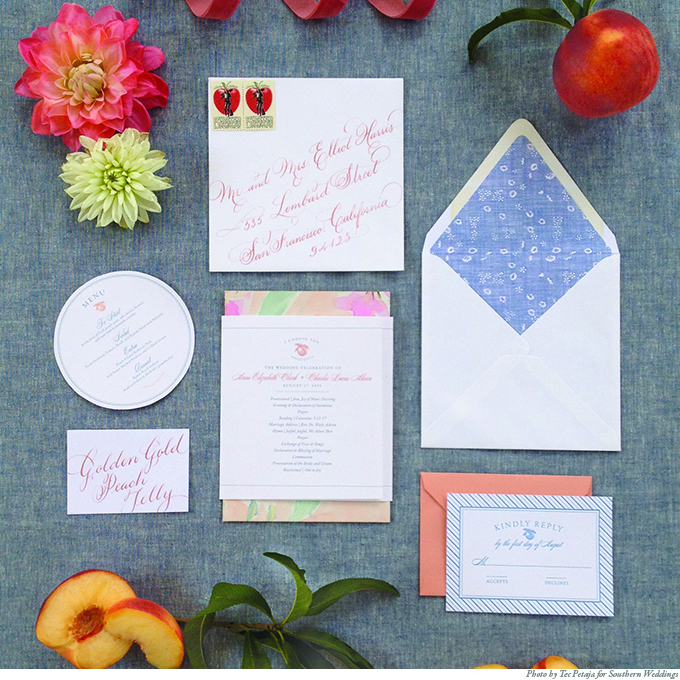 We've been so blessed by the press this year with features in some of the world's best publications. Our cup overflows this Thanksgiving.