This is it, y'all. The most lavish and involved paper suite we've ever designed for a client! Typically I would say that designing their custom invitations was the most fun of the process, but in this case, Piril and Igno were my very favorite part of it all. We became friends along the way and I would look forward to hearing from them every day as we worked through the revisions and ideas. We Skyped daily during the process, she in London or Istanbul, watching as I sketched, offering ideas and input, introducing me to Igno and her mama through our computer monitors, it felt like we were old friends before long. I had to go into the hospital for surgery 2 weeks earlier in the year , and they sent me the loveliest bouquet of lilies and roses that made me thankful that so often my work is more than invitations—it's friendship, too.
Now that their wedding and reception have come and gone in the last couple weeks, I can finally share all the beautiful details! Piril is Turkish, Igno is Dutch, and they live in London. Her pinterest board focused on Delft blue china in a nod to Igno's Dutch heritage, with equal parts ornate Turkish elements and pretty florals.
Our work began with a custom logo that they could use for each event. There were so many ideas and almost-the-ones!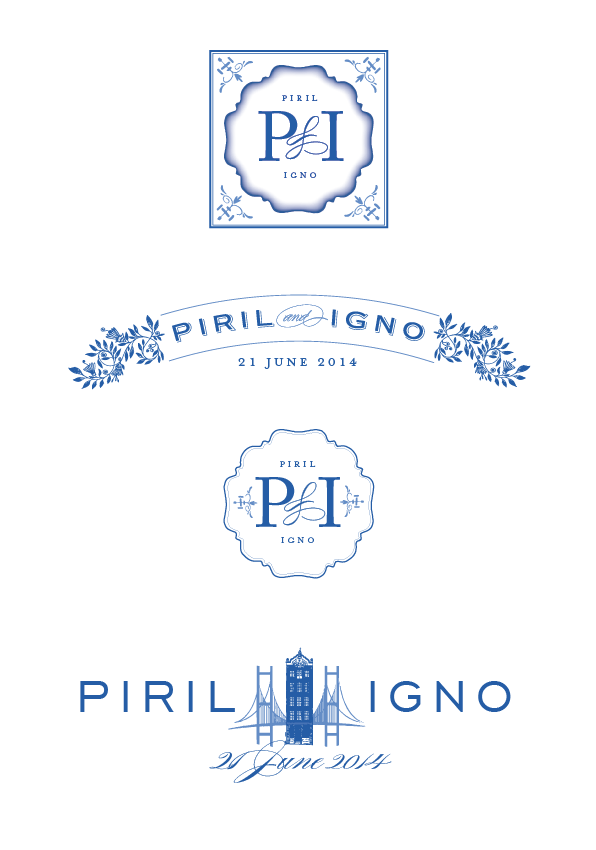 And then finally, THE ONE.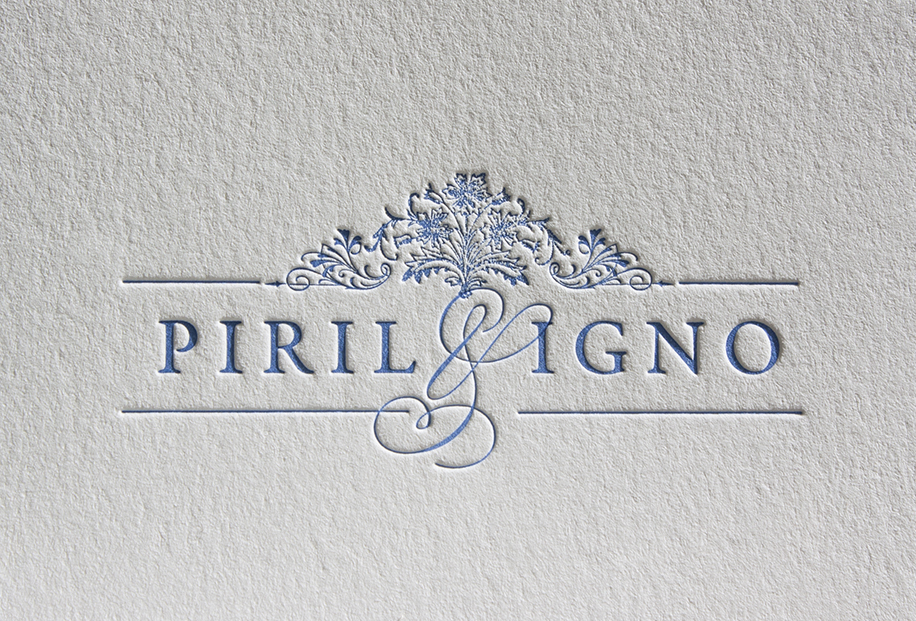 After working through lots of ideations of what the invitations would include, we arrived at an online save-the-date sent via email along with flatprinted save-the-dates to keep, a paper suite to include an invitation to their intimate June 7 church wedding ceremony and reception at The Connaught in London in English, printed in periwinkle and silver foil letterpress. We decided it best to keep this invitation simple with just an envelope, to let the extravagant Turkish event's invitations shine with its size and all its elements.
Then an elaborate invitation suite in both Turkish and English for their very grand reception in Istanbul at the former Ottoman palace, Ciragan Palace, 2 weeks after the wedding.
I've never worked on an invitation with such attention to the setting, the language details and Turkish elements, and it was fascinating. This suite was printed larger than our normal invitations at 5.5″ x 8.5″, on double thick Crane Lettra with silver edging in Delft blue, periwinkle, and silver foil letterpress, included silver envelope liners, belly bands, and tiny little custom hand drawn illustrations of Turkish landmarks that were part of their celebration weekend.
Their rehearsal dinner was hosted by the Consul-General of the Netherlands at the Dutch consulate in Istanbul. How cool is that? Drawing these tiny illustrations of the buildings made feel like a college girl again—using pens and ink just isn't part of my daily routine like it was in art school.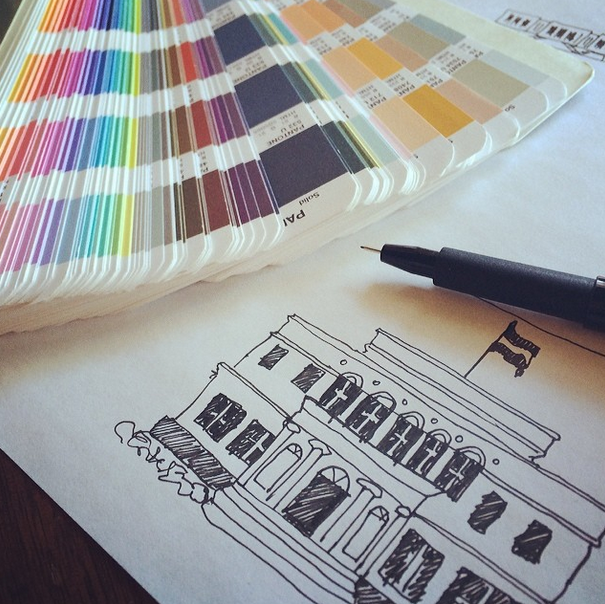 Since so many of their guests would be coming from Holland for the event, custom illustrated maps of Istanbul in Delft blue and silver foil were a fun necessity that also incorporated the hand drawn landmarks:
The entire suite would be printed in two groups: English for Igno and Turkish for Piril. It was a major event making sure we had the quantities and plates perfected for each language before printing! After the wedding suite was complete, we created personal stationery—again in Delft blue, periwinkle and silver foil letterpress.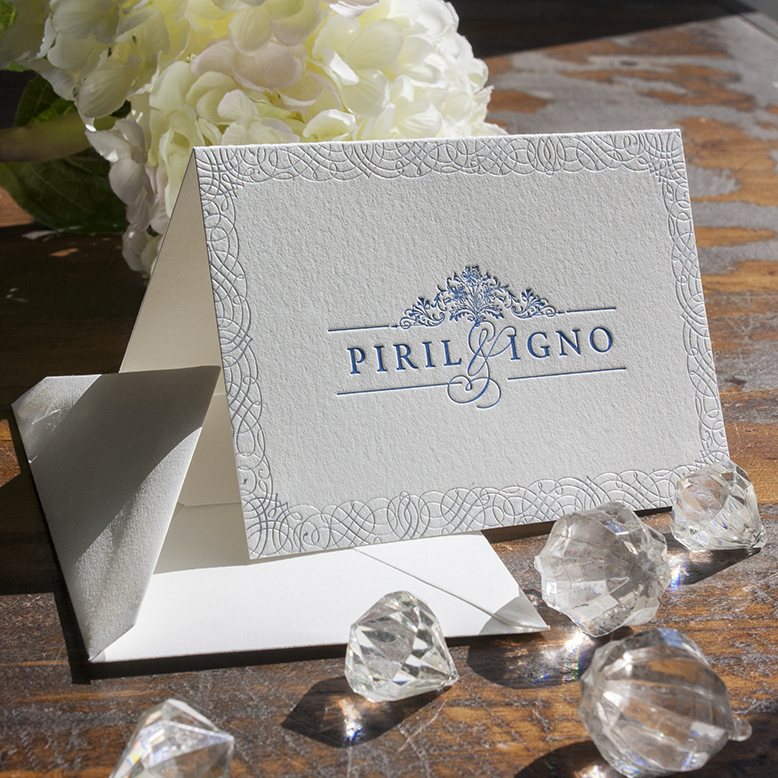 I'll never forget the experience of working with Piril and Igno across the globe to create our most lavish invitation suite to date. Click here to see a sneak peek of their wedding photos by Smallpigart. I only wish I could've seen it all in person!