Pssssst! Did you know that for January and February our custom fees are waived?
What does that mean, you might be asking?
Why, it means that you can apply to have a from-scratch custom design, made just for your wedding, at the same cost as our collection (click here to see collection pricing). No custom fees!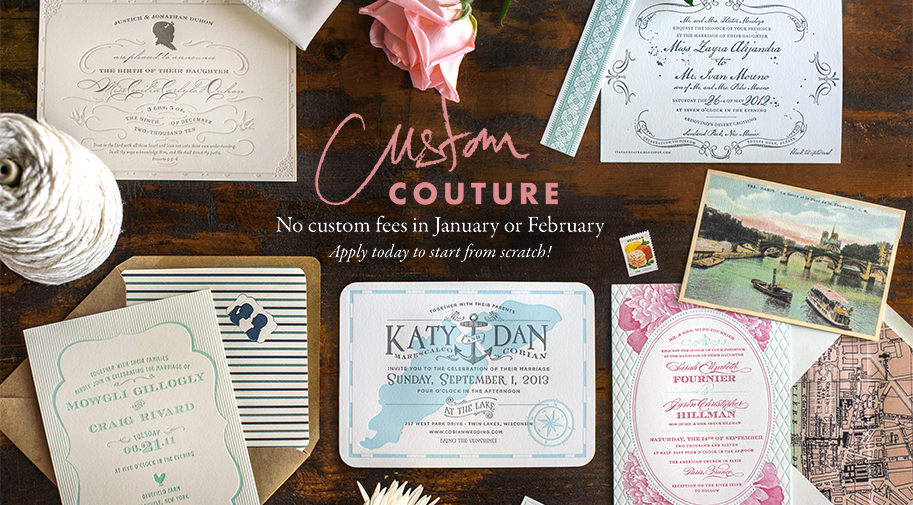 We can only take on so many custom clients per season, so the earlier you apply, the better. We base custom designs on your own inspiration images of design + fonts + color + whatever you love, and the more descriptive the pins on your wedding Pinterest boards are, the better. Visit our custom page (https://lucky-luxe.com/custom/) and apply before February runs out so you don't miss the boat!