Jonathon and Danielle's gorgeous San Francisco wedding is featured on Brides.com today, and we are so flattered to have been part of it. No one else has ever ordered a 3-color menu on double thick paper with gold foil before, and holy cow did it turn out to be gorgeous!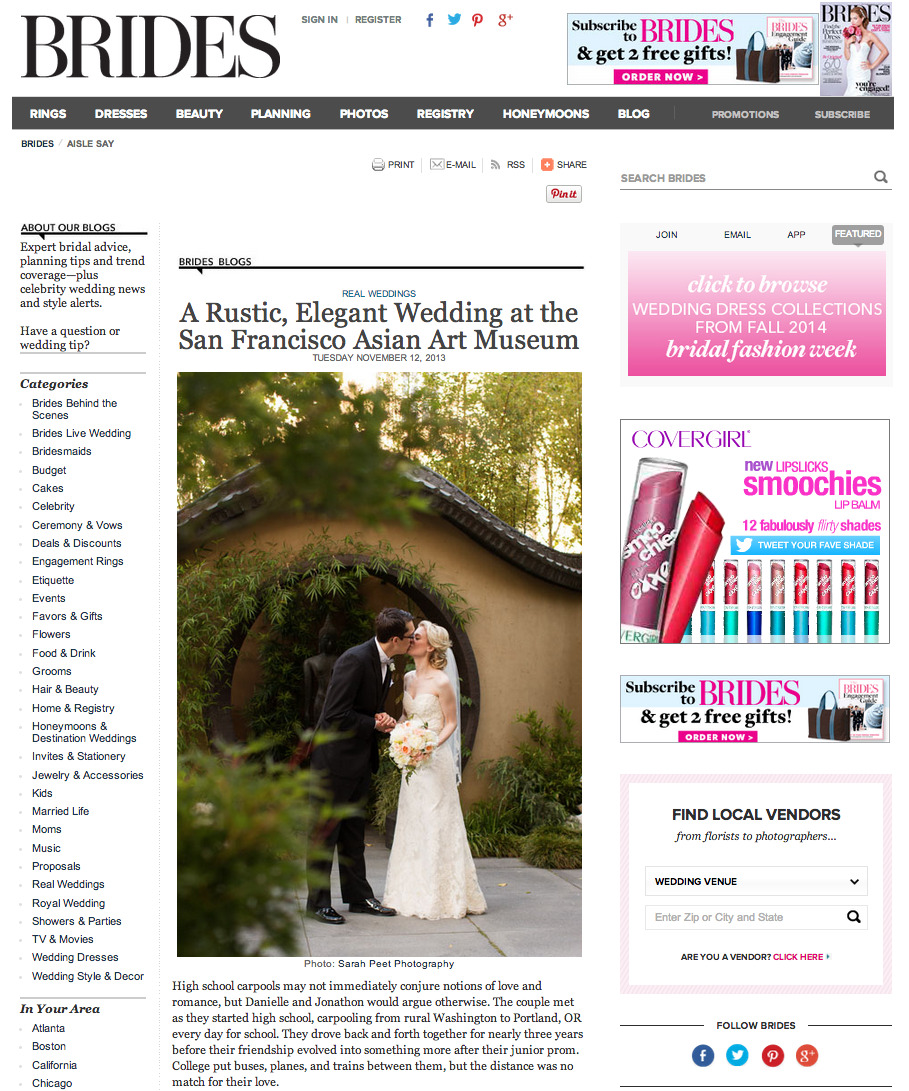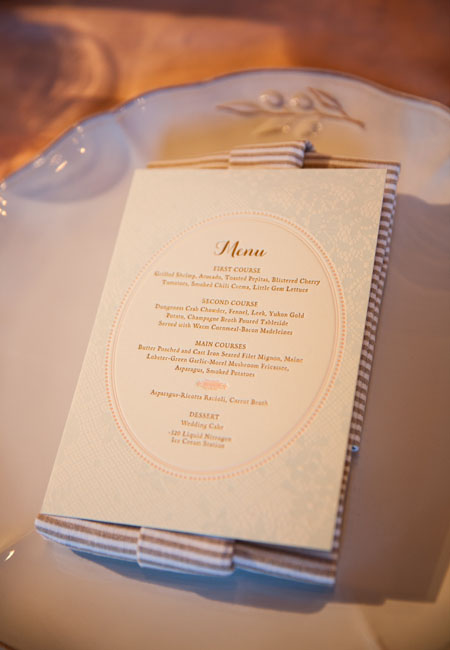 Their Destination Souvenir save-the-date postcards aren't shown in the feature, but it was my favorite destination design ever.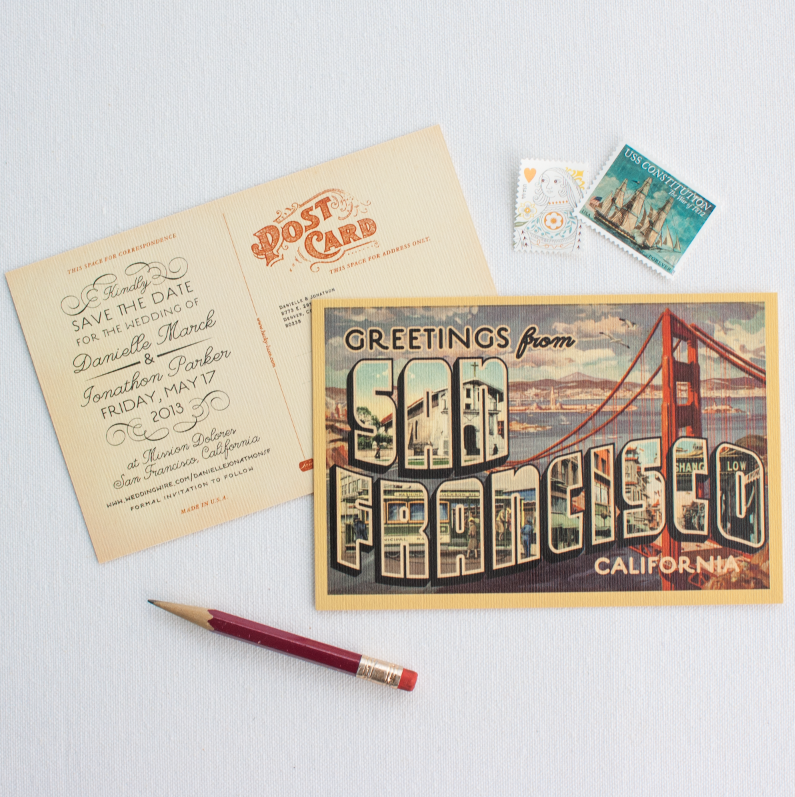 Doesn't it make you want to hop on a street car? I'm not proud of this, but it makes me want to watch that horrible/wonderful Keanu Reeves movie Sweet November. Anybody? Matter of fact, I think I'll do that tonight.